Christmas orders are now open.
Please note our online Christmas desserts are only available for collection 23rd December in Castlewellan
23rd & 24th Hillsborough
Our party selection can be ordered anytime.
Please read how to order at the bottom of this page :)
Thank you!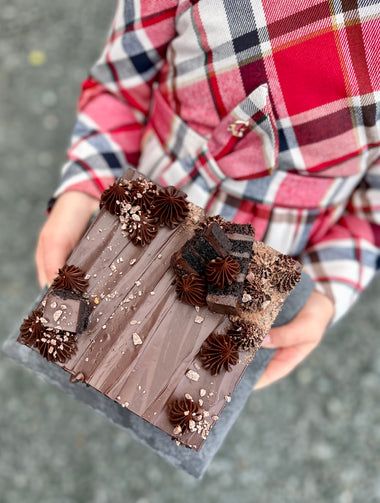 Christmas Desserts

7

products

Party Selection

10

products
Showing 6 of 7 products on Christmas Desserts collection
Showing 6 of 10 products on Party Selection collection
FOLK
You wonderful folk
- KIN & FOLK -
Ordering Conditions
Hello, we're
Kin & Folk !
Maija & David ( Husband and Wife) We make finetreats, bakes and breads.
If you are new to ordering, here's what you need to know:
All items are made fresh to order, which means it takes a minimum of 3 working days from when your order is placed before your treats are ready to pick up.  It will take up to 5 working days for cakes.
Pickup days are Wednesday to Saturday each week.
Please leave any special
instructions for us when you checkout.
For example:
orders placed on a Wednesday will be available on Friday for collection!
Give us a follow on Instagram to get a good look at what we create and get some behind the scenes action or check to see local markets we will be attending
- Click the icon at the bottom of the page -